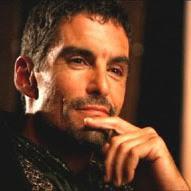 lordbaal1
Member Since Sep 2016
66%
34%
https://ibb.co/cV1aaH
KNOCK IT OFF
Forum Post
How can I download my music
if Groove keeps freezing or crashing?
Forum Post
Reset computer
Redownload all apps. They all downloaded an installed. Except for Asphalt 8.
It says; Something unexpected happened. Reporting this problem will help us understand it better. You can wait a bit and try again or restart your device. That may help. 0x803F800.
So now what? What happened? Why won't this download, and everything else download?
Forum Post
You don't have permission to access this folder
I'm the admin. I'm logged in as the owner.
Why the fuck don't I have access to all folders?
http://ibb.co/kQmhNv
Really? Can't post an image to this site?
The last 3 updates. When are they gonna fix it? I can't even use it.
Forum Post
Edge not working in latest build
When I open Edge. It's just a grey blank page with an e in the middle.
Forum Post
Windows phone 10 keeps refreshing
Did anyone get it?
When is it coming out?
Forum Post
Windows phone tablet
I want a 7-8 inch tablet, that runs windows phone OS, minus the phone, for around $200
Why all the sudden, in the last 2 weeks, all emails from whitehouse.gov, in going into Outlook's junk folder?
Forum Post
Calendars won't sync
My outlook calendar on Windows 10 and Windows phone is missing everything from the online calendar.
How can I gt them to sync up?
Forum Post
Getting ads in inbox in Outlook.com
But only in Chrome and IE, not Edge.
I even have on adblocker in Chrome and Edge.
I mean it show's up as a unread message.
Forum Post
Controller for PC
I had a wired controller. Was working fine until this morning. That stupid thing broke where you have that rubber grommet, or what ever it's called. This is my second controller, the first one broke in the same place. Exposed some wires. When I wrap it, I don't wrap it tight, I do it loosely.
Went to gamestop, bought the @play. Doesn't work on my PC.
Does anyone makes one that works on a PC that have a cable, like this, so this way if it breaks, I can just change out the cable.
I don't know how to solder, if I did, I can easily fix it.
I'm looking for a wired one. Because it would be cheaper then buying a wireless, then have to buy a play and charge kit, then also have to by a receiver.
Forum Post
answers.microsoft
Is useless. These support engineers give unclear or useless answers.
Even if you clearly say what you're using and doing.
Then they will still ask what you are using and doing.
They give useless answers. It seems like it's just a copy and paste answer. That has nothing to do with what you asked.
Forum Post
Going back to Windows Phone
I bought a Blu advance 5.0 HD last week.
I wanted to just try out Android. The thing I like about it, are some of the widgets. Like the weather, google keep. Being that keep is on the home screen, I would see my todo list or notes everytime I use the phone.
What I don't like. Apps are not uniform. Some are circle, some are squared.
I thought I would like horizontal scroll. I much prefer vertical scroll.
The few apps I downloaded, no big deal. Apps that I use are all available for Microsoft. So apps to me aren't a big deal. But I installed my bank app(capital one). The other thing that offers that their web app(which is perfectly fine on Windows Phone), is deposit by check.
One major thing I hate, notifications doesn't work. I tried everything.
The setting menu is a mess. There's like 5 different menus to get to permissions. Apps have their own notification settings, there's also another notification menu. You set up permissions inside whatever app. You also have them inside the settings menu. And there aren't all in one place.
I try to turn on one notification for outlook. I have to go to app notification, it gives me 4 options(block all, treat as priority, allow peeking,hide sensitive content), so I have it set to allowing peeking. I think that's it, it will then show notifications. But no. I have to hit on the !. For more options. If I go to notification, it gives me the same as before.
Who to say that I won't get voicemail or missed texts notifications if I put a sim in it.
In Windows Phone, I just go to notifications and action. Just 1 menu to turn on or off notifications. And it's only one tap to get to the permissions menu.
I use a 4 digital pin on Windows Phone. So after I put in the pin, it logs me right in.
On Android, after I put in the pin, I have to hit the check mark to finish it(like an enter key).
Also Android apps hamburger menu, is the same thing as if you swipe from the edge of the left screen(a la Windows RT).
This is getting returned.
For me, Window Phones just works. Android seems complicated to set up. Settings and permissions are all over the place.
I like On Window Phone, the all app are alphabetical.
I tried arrow launcher, it was slow on this phone.
I also tried next lock screen. It did not want to work without me opening the app before I locked the phone. Otherwise, it won't ask for a pin. Took me like 30 mins. to find out why I was putting in the pin it next lock screen, the also the regular lock screen.
Android is just too much tweaking that's required to make it behave the way I want it too.
Forum Post
Reinstall insider
I just installed an ssd in my desktop. So I'm trying to install the latest insider on it.
using a bootable flash drive. I boot to the flash drive, it is stick on the Windows logo.
I downloaded the image first using the media creation tool, that was giving me the same thing.
so then I downloaded the latest iso by itself and used refus o make a usb bootable.
still stuck on the off square windows logo.
what am I doing wrong?
I don't remember the first time I install it last year taking this long to load.
Forum Post
What's with all the spam lately in Outlook.
What's with all the spam lately in Outlook.
They all going to the junk folder. But still.
Almost 99% of them come from @whatever.stream.
I don't know how to, if you can, block a whole domain.
Is it cheaper to rebuild my PC, or buy a new one?
Looking to upgrade my 6 year old PC. Or buy a new one.
I don't do video, photo, audio editing.
I have an MSI P41-C31 Intel G41 Socket 775 MB w/ duel core E5400 CPU
5400 RPM HDD
nvidia 9400 gt
4 GB RAM
Only games I want to play is GTA 5 and the new Forza, if Forza doesn't fit my budget, but I want play GTA 5 at the minimum.
To play Forza would probably be over $700. So that's probably out.
So I would need a descret GPU.
If I buy, I do not want and pripertary parts or connectors. If I need to fix or add something, I want to be able to use off the shelf parts.
What I need, AMD or Intel, doesn't matter. I'm not brand loyal.
USB 3 ports.
At least 250GB SSD.
8GB RAM
Intergrated audio is fine.
At this point I'm not worried about 4k, but in the future I may do a 4k. So at least the MB and CPU can support 4k. I can always switch out the GPU later on then.
With Windows 10. I'll be using the insiders preview. Like I have been for the last year with no issues.
If I rebuild, I would be reusing the 600W power supply, keyboard and mouse, DVD drive, and(maybe) the case, or maybe pick up an inexpensive case.
The case I have is an Apevia X-Pleasure Black Aluminum AXT Mid-Tower Case. Which, I hate that stupid door the hinge broke. It's hard to dust it all the way and keep it clean, the vents are a pain in the ass to clean.
I also want(I don't know what it's called), where if I need to change the SSD or add more storage. I can pull on a draw to slide out the drive. So I won't have to open up the case. I can just press a button and open up the drive bay doors.
All for under $300.
When it comes to mother boards and video cards, I don't know what to look for, besides just looking at the recommended specs for the CPU and GPU.
What's the difference betweem a regular MB and a gaming MB?

Is it possible to but it for $300?
Forum Post
How come I can't read comments on the free premium articles?
How come I can't read comments on the free premium articles?
Forum Post
Bring back diqus
Discus is better then.this new comment system.
I don't know why you would implement something that is worse then the last version.