Google announced new AI-powered features for its Workspace productivity suite at its I/O developer conference today. There are several new features to improve the meeting experience in Google Meet, including video filters as well as new technology to improve audio quality.
Here are the seven upcoming Workspace features that Google announced today:
Portrait restore: This feature will leverage artificial intelligence to automatically enhance your webcam image quality, even when you're using an old webcam in a dimly lit room.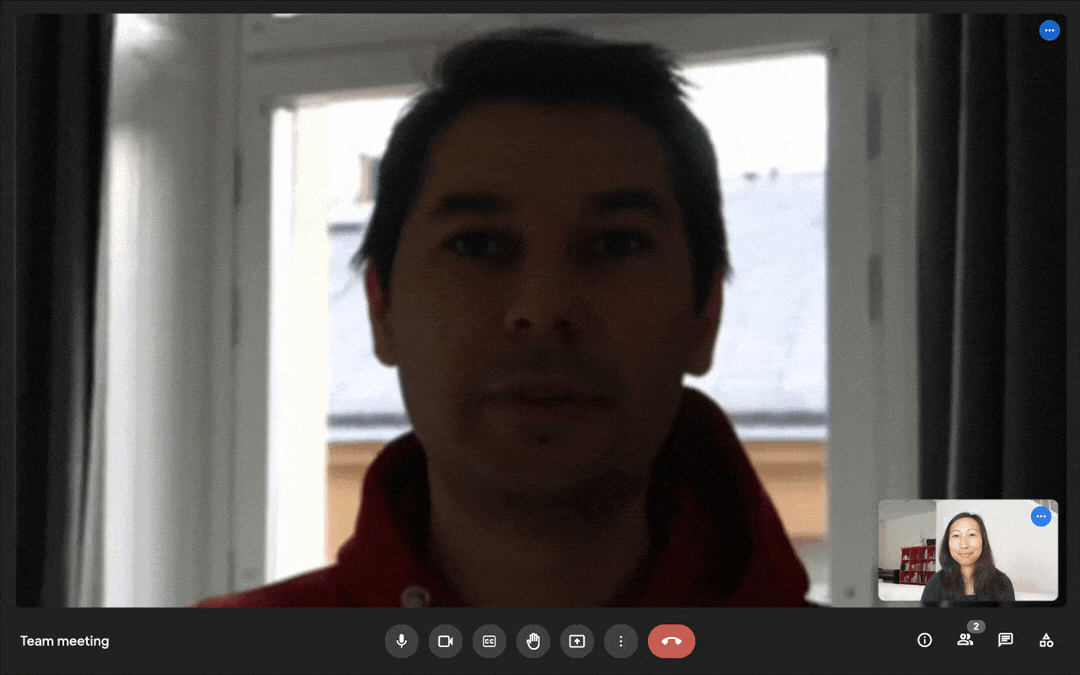 De-reverberation: This feature will improve sound quality during meetings by filtering out echoes in spaces with hard surfaces
Portrait light: This feature will use machine learning to enhance the lighting in your video feed, and it will allow users to adjust the lighting position and brightness
Live sharing: People sharing content in a Google Meet call will be able to allow participants to control the media and see what's going it on at the same time as everyone else.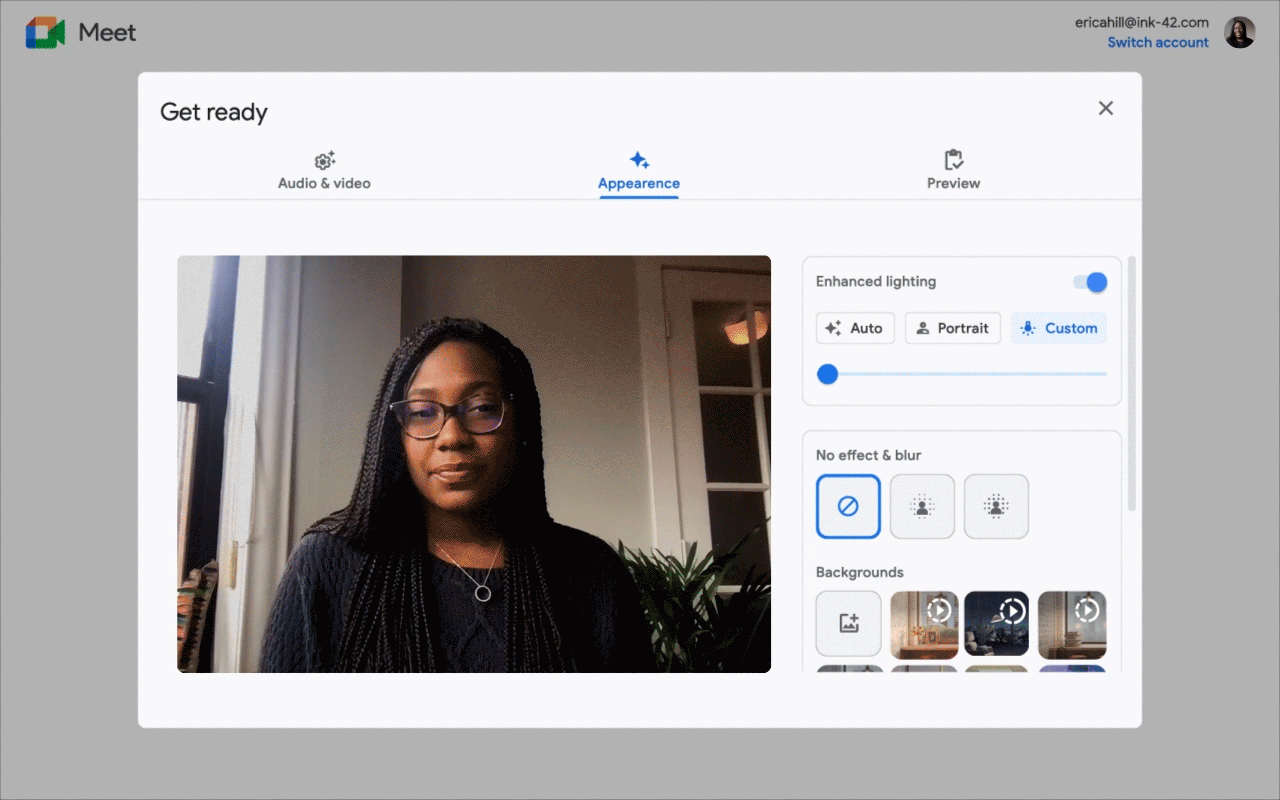 Auto-summaries in Spaces: Spaces, the group chat rooms in Google Workspace will soon provide auto-summaries to help users catch up on missed conversations.
Automated transcriptions: Google Meet meetings will provide automated transcriptions later this year, helping people who didn't attend them to read what's been discussed.
New security protections: Google Slides, Docs, and Sheets are getting the same security protections that Gmail already has, including alerts when opening documents that include fishing links or malware.
Google announced several new AI capabilities at its I/O conference today, and you can check out everything the company announced on this page.
Tagged with Google, Google Workspace