I moved my God Mode item on my desktop to Quick Access in Explorer, and it does something odd. God Mode backfills the classic menu.
Normal Explorer window with ribbon.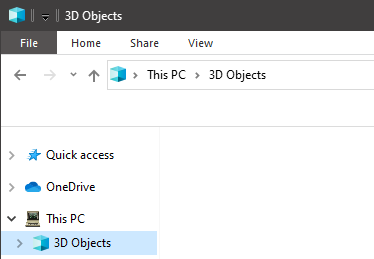 Odd Explorer window showing God Mode with menu.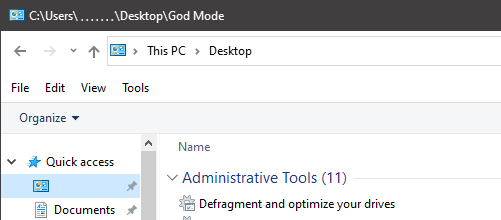 Fascinating that Explorer supports both UIs. Also direct evidence MSFT employees lie in effectively official comments. While Office 2007 was under prerelease testing, Excel developers claimed it was impossible to provide both the ribbon and the traditional menu. This seems to prove that was pure BS.