Google is advancing its suite of apps for enterprise customers with new AI-powered features. The company is bring
ing a number of intelligent features from its consumer products to G Suite in order to help them be more productive.
The company is adding a new AI-powered Grammar Suggestions feature for Google Docs users, available first in the Early Adopter Program. This feature makes use of AI to help identify spelling and grammar mistakes in your documents while presenting you with suggestions to fix the issues. Google says the system is capable of tackling complex grammatical concepts, and it will continue to improve over time because of machine learning. The feature is built right into Docs, so you won't need any additional extensions. And as a heavy user of Grammarly, it will be interesting to see how Google Docs' native Grammar Suggestions feature works in comparison.
For Gmail users, the firm is bringing Smart Compose to G Suite customers. Smart Compose makes use of AI to help you write your emails quickly when possible, with autocompletion options for common phrases. The feature can help you complete common sentences quickly, and fill in critical info without having to manually do it yourself. It seems really neat.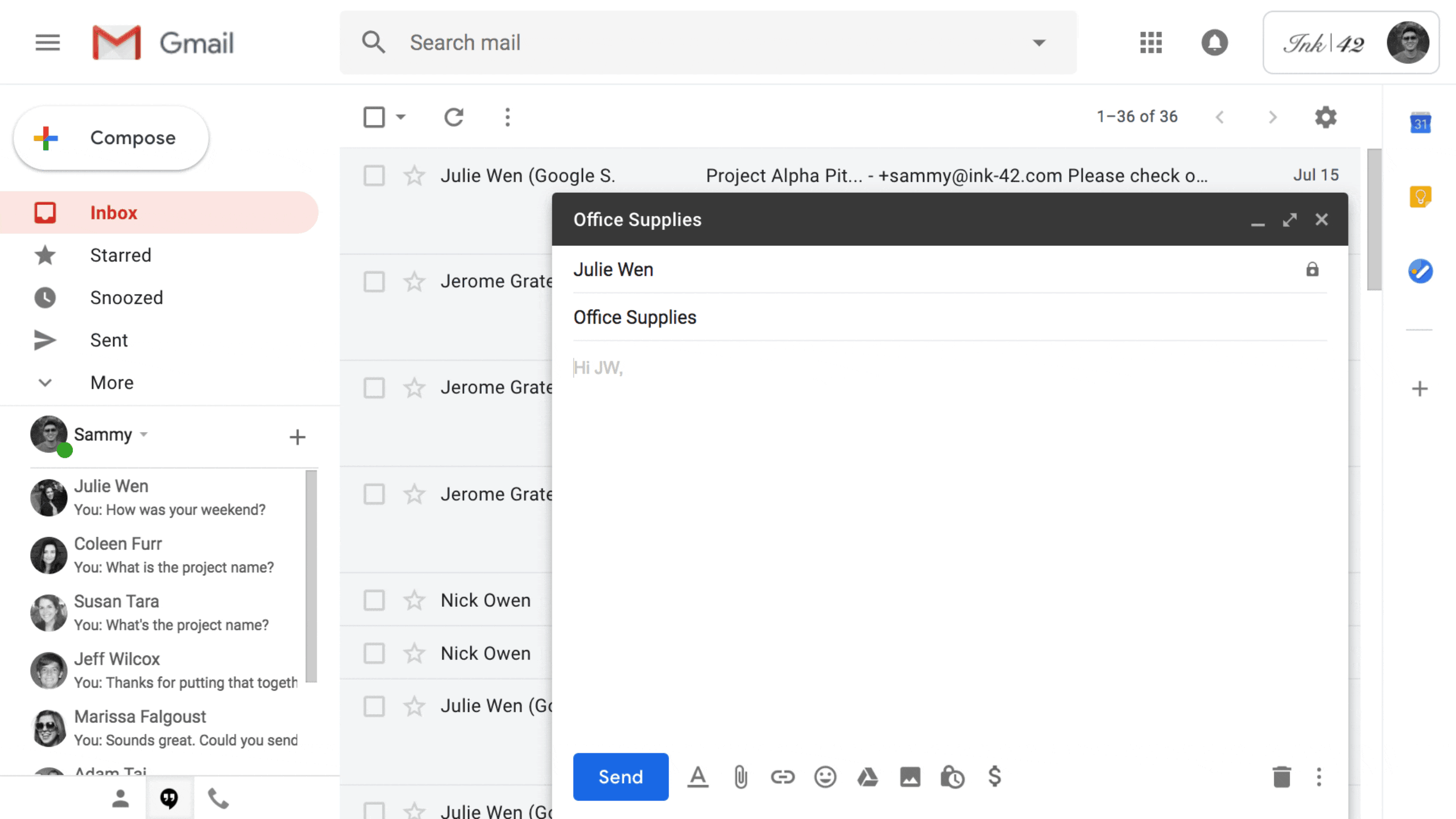 There are a number of other AI-powered features coming to G Suite services in the future. Google is bringing its popular Smart Reply feature to Hangouts Chat, which helps users reply quickly to messages with automatically suggested responses. The firm is additionally enabling voice commands support for select Hangouts Meet hardware, letting users control their meetings with voice. Most of these features aren't generally available for G Suite customers yet, though they will eventually make it to all customers using G Suite.
Google's upcoming updates to G Suite make it much more of a promising alternative to Microsoft's offerings. The search giant seems committed to helping users be more productive,  which is exacltly what Microsoft is trying to do with its enterprise products as well. The new AI-powered features coming to G Suite seem really helpful, but they are one of those features where you can't really expect the system to work consistently all the time. It's going to be a hit or miss scenario in most cases until the AI systems get smarter over time.
Google is also launching a couple of security-oriented features for G Suite customers today, with a new investigation tool that helps admins identify and investigate potential security threats in their network. But more importantly: the company is giving customers the option to select where they want their data to be stored, letting them move their primary data from a certain country to another.
Tagged with AI, G Suite, Google Docs, Machine Learning, Microsoft 365