Google detailed today new productivity features coming to Chromebooks over the next few months. The latest additions include new video editing features in the Google Photos app, virtual desks support, as well as updates for the Gallery app and other preinstalled Chrome OS apps.
Coming this fall, Google Photos' new movie editor will provide a lightweight solution for doing video editing on Chromebooks. The app will be able to suggest themes and people to users and then intelligently create a movie from relevant video clips and photos. The app will also support the Real Tone filters (https://www.thurrott.com/google/267704/google-photos-gains-real-tone-filters-on-android) Google introduced earlier this year.
If the Google Photos app should be versatile enough for basic video editing, Chromebooks users are also getting LumaFusion, a professional-grade video editing app that's quite popular on iOS. LumaFusion's multitrack video editor lets you add graphics, visual effects, transitions and distortions, audio tracks and sound effects, narration, color grading and more," explained Alexander Kuscher, Director of ChromeOS Software.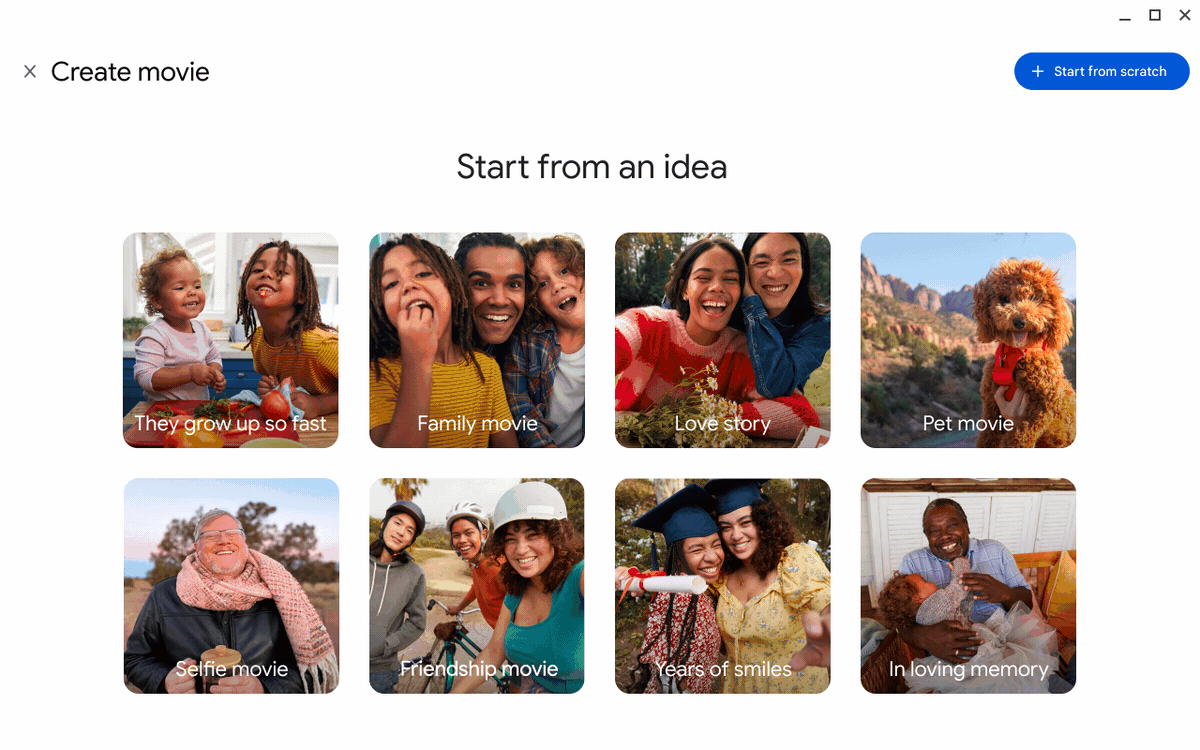 Other built-in Chrome OS apps are also getting new features. Google is adding PDF editing features to the Gallery app next week, and it will allow users to easily fill out forms, sign documents, and add text annotations. The Screencast app will also let all users record and share transcribed videos and presentations.
Google is also bringing light and dark themes to Chromebooks. Similar to what Apple did on iOS and macOS, there will be an "auto" setting to let the OS automatically switch between light and dark themes depending on the time of day. Google is also adding a selection of dynamic wallpapers that will change throughout the day.
Lastly, Chromebooks are also getting support for virtual desks, a feature that power users have been enjoying on Windows and macOS for years. Virtual desks will let users group apps together to focus on a particular task. It will possible to save, close, and re-open an entire desk and all of its windows apps when needed.
A couple of years ago, it was pretty easy to dismiss Chromebooks as glorified web browsing machines, but Google is slowly but surely adding core features that would make the transition from Windows, macOS, or any Linux distribution easier. Earlier this month, Google also announced the general availability of Chrome OS Flex, a free version of Chrome OS that can be installed on any PC or Mac.