Google Maps is leveraging augmented reality technology and predictive modeling to make the navigation experience more immersive. The app is getting a new Search with Live View feature which builds on the existing Live View experience that helps you find your way around using your phone camera.
"With search with Live View, simply lift your phone to search and instantly see the ATMs in an area. You can also spot different places — including coffee shops, grocery stores and transit stations. We'll show you business hours and how busy a place is, and you can tap on any location to view more details, like what services the barber shop down the street offers," the company explained.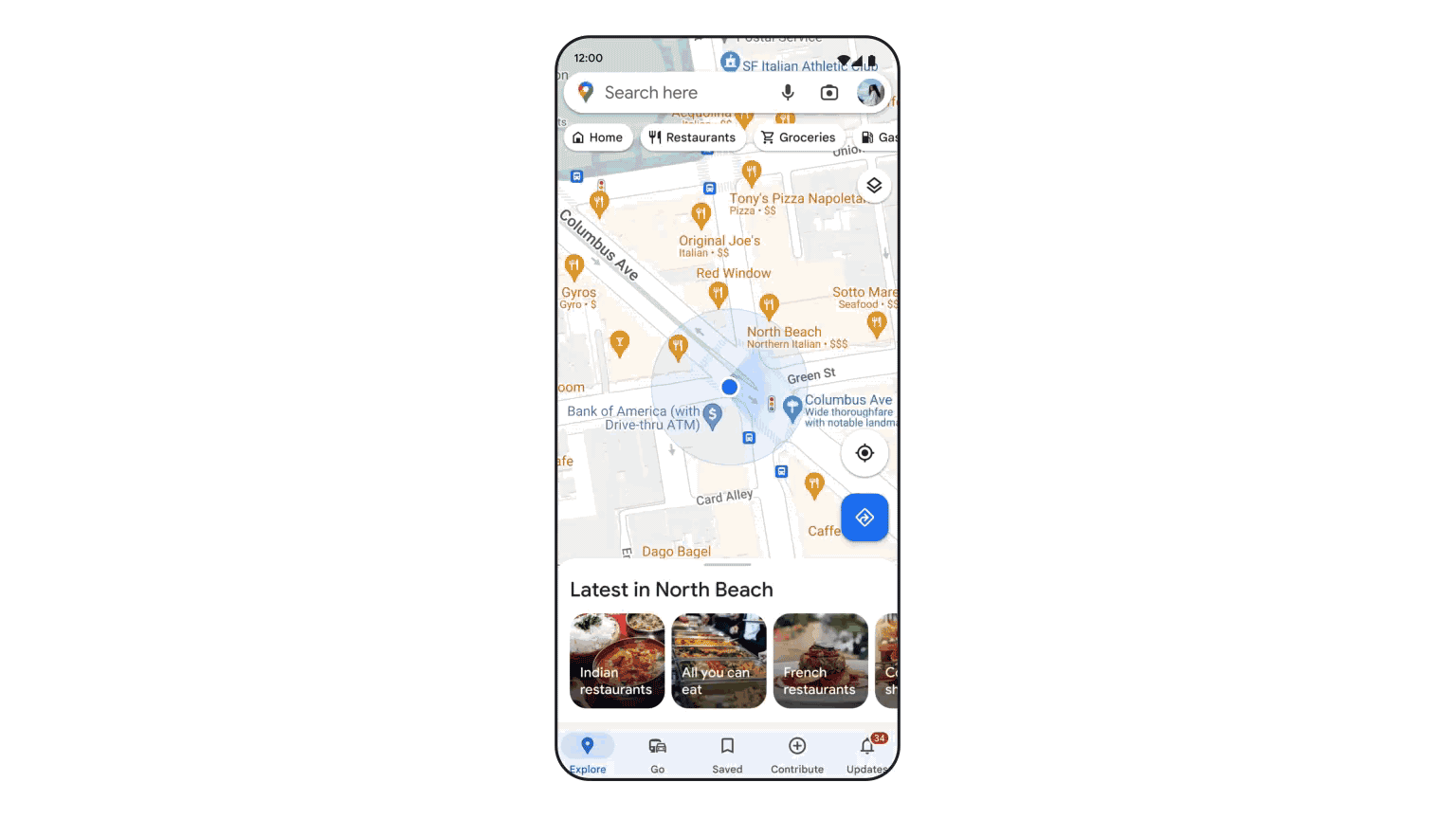 Search with Live View will be available in the coming months in select cities including London, Los Angeles, New York, San Francisco, Paris, and Tokyo. Another feature that will roll out in the coming months is Immersive View, which combines photorealistic aerial views with predictive modeling to create a detailed 3D view of a place you want to visit.
The technology will be able to surface useful information including parking lots and entrances, and you'll also be able to take a look inside venues. Immersive view will also provide weather predictions with a slider showing what the area looks like throughout the day.
Immersive view will be available in the coming months in Los Angeles, London, New York, San Francisco, and Tokyo on Android and iOS. In the meantime, Google Maps is adding 250 aerial views of global landmarks including the Tokyo Tower, the Acropolis of Athens, and more.
In the coming months, Google Maps will also leverage community data to provide information about the "neighborhood vibe" of a place before you visit it. "Say you're on a trip to Paris — you can quickly know if a neighborhood is artsy or has an exciting food scene so you can make an informed decision on how to spend your time," the company explained.
Last but not least, Google announced that it will make Google Maps' eco-friendly routing data available in preview for third-party developers later this year. This data is currently only available in the US, Canada, and Europe, but it should be especially useful for ridesharing apps and delivery services.
Tagged with Google, Google Maps