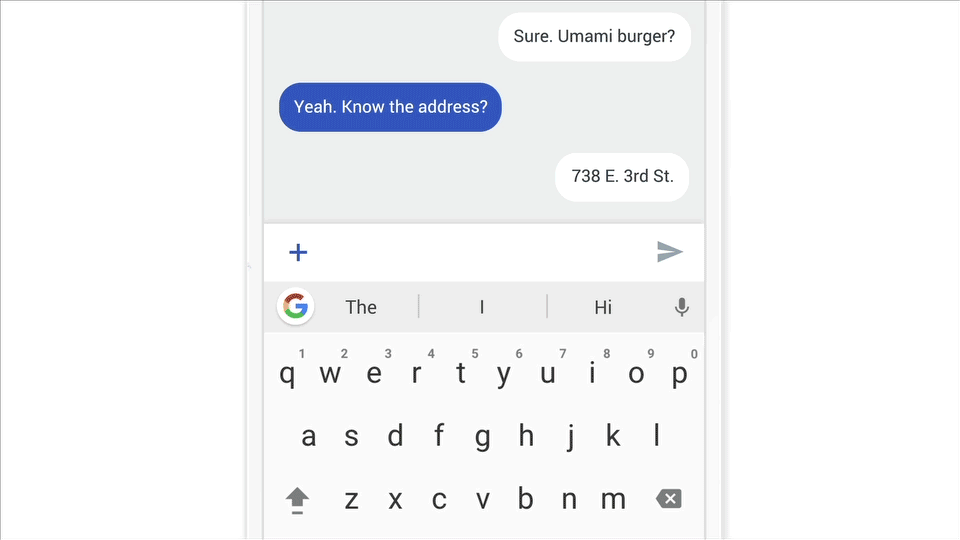 Google announced today that it is replacing the stock Google Keyboard on Android with a new keyboard app called Gboard. Which it launched first on iPhone, go figure.
Google introduced Gboard for iPhone back in May, in the wake of Microsoft's purchase of SwiftKey and its release of Hub Keyboard for iOS. But it's not so much that Google was reacting to Microsoft per se. Instead, both Google and Microsoft—and Apple, given the improvements it made to its own keyboard and the Messages app in iOS 10—saw the same market changes: Mobile users are increasingly interacting with the world through messaging apps via a keyboard. And controlling that interface is a potentially way forward, even when you don't control the underlying mobile platform.
At the time, Google positioned Gboard for iPhone as the place you could "search and send information, GIFs, emojis and more," and it put a Google button right there, always at the ready. Which was of course the point: Squeaking under the wall of Apple's iOS protections and getting front and center on the rival platform.
But now Gboard has arrived on Android, which Google already controls. What's the point of that?
"Gboard has all the things you love about your old Google Keyboard — speed and accuracy, Glide Typing and voice typing — plus Google Search built in," Google's Reena Lee explains. "You can search and send information, GIFs, emojis and more — right from your keyboard. As an added bonus, we've added multilingual typing to help you switch languages on the fly."
Compared to today's Google Keyboard, Gboard offers the same (if improved) Glide Typing, predictions and auto-correction capabilities. But it also includes a number of improvements, as hinted at in the quote above. Those features will work across multiple languages now, if you have them installed on the phone, for example, and it supports over 100 languages at launch.
Various search buttons are there now above the top row of keys, in the auto-correct area, and you can use them to trigger Internet search, so you can tap in the results and push that information into a chat message. (An introductory video shows how you can look up a restaurant and then send the address of that restaurant to the person with whom you're chatting.)
It looks interesting. I was going to go and give it a try, but I there was no rush: It was waiting in my "to install" list anyway, since this thing will replace the stock keyboard automatically. Off we go…