Google is opening up its Workspace productivity platform with more integrations with third-party apps. Today, the company announced new APIs for Google Meet and Google Chat, which will allow developers to start Chat conversations or launch a Google Meet meeting right from their apps.
Asana and LumApps will be the first services to use these new APIs in their apps in early 2023. Google also announced a new Meet add-on SDK, which will allow users to collaborate on third-party apps during meetings. Figma will be the first app to leverage this new add-on SDK, with Figma design and FigJam digital whiteboards coming to Google Meet meetings in early 2023.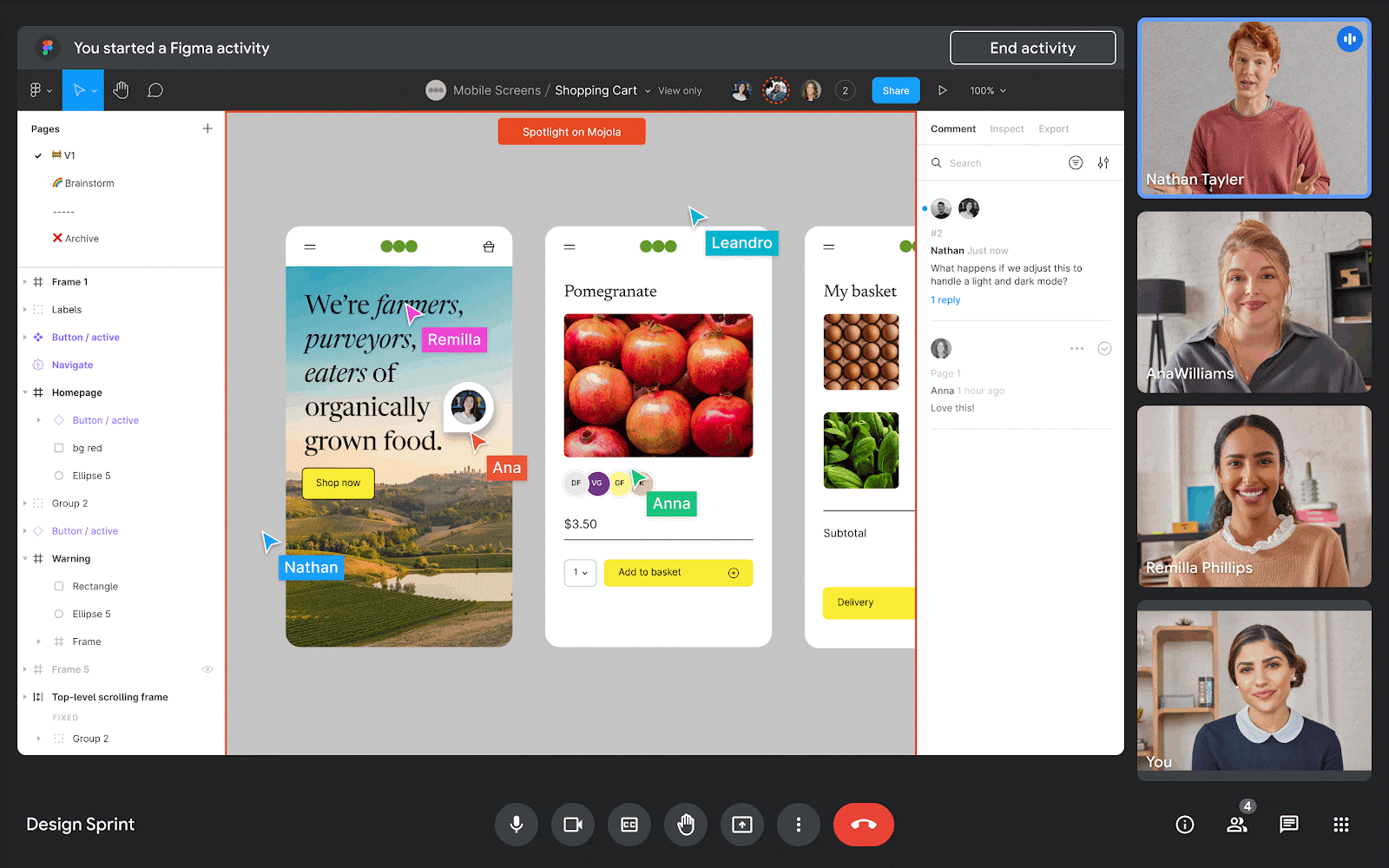 Third-party developers will also be able to create their own integrations with Google Chat using AppSheet, Google's low-code platform. These new AppSheet apps will also be available in early 2023 in Google Chat.
Google is also opening smart chips in Google Docs to let users easily integrate data from third-party apps in their documents. Smart chips can already be used to @mention someone in a document or insert files, meetings, checklists, Google Drive files, and more. However, 3rd-party app support will open up many new possibilities.
Third-party smart chips will be available in Google Docs starting next year. AODocs, Asana, Atlassian, Figma, LumApps, Miro, Tableau, and ZenDesk are the first partners that Google announced today.
The company detailed many other updates for Google Workspace today including automatic meeting transcriptions for Google Meet, automatic video framing, and more. The company's Cloud 'Next 22 conference kicked off this morning, just a day before Microsoft is set to announce a lot of product updates at its Ignite 2022 conference.
Tagged with Google Meet, Google Chat, Google Workspace, Google