Back in 2018, Google showed off a new Google Maps feature that uses AR to give you directions. It was a really cool idea that could make it much easier to get around different places. And after testing it for a long while, Google is officially launching the new feature today.
The company is publicly launching the new Live View feature in beta for Android and iOS devices today. The new feature allows you to simply hold up your phone and it uses your camera by placing directions into the real-world. So you can simply follow the arrows and get to your destination confidently without worrying if you are going in the right direction.
Windows Intelligence In Your Inbox
Sign up for our new free newsletter to get three time-saving tips each Friday — and get free copies of Paul Thurrott's Windows 11 and Windows 10 Field Guides (normally $9.99) as a special welcome gift!
"*" indicates required fields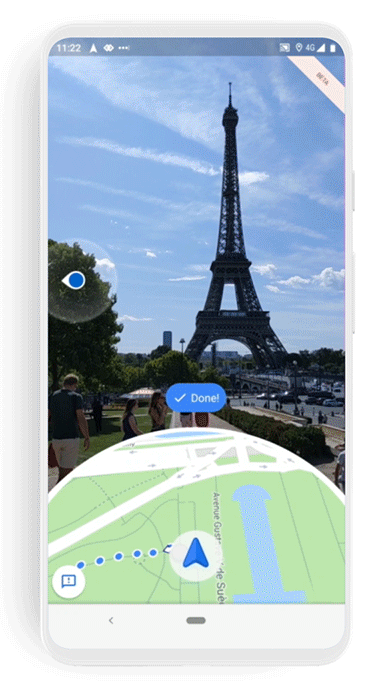 The new feature isn't available for all phones. Google says it will only work with iOS devices that support Apple's ARKit, and Android devices that support Google's ARCore. That's still a lot of devices, to be honest.
The company says it has tested the new feature with Local Guides and Pixel users over the past few months, so it's pretty polished now. It is still a beta feature, though, and there's probably still some rough edges. Either way, it's really cool.